The Before and After Moments
Our 125 guests came from 10 countries, and we wanted to ensure their visit to London was extraordinary and well worth their trip. We organised several events outside of the wedding day to encourage connection and social time with us. Below you will find a series of galleries from our wedding-related events — from the enchanting Engagement Box Set that Luis presented when he proposed to Mark in February 2017, through the final moments spent with our friends and family during their visit. Navigate through the photos by tapping or clicking on the arrows within each gallery. (Note: Depending on your connection, it may take a few moments for the photo streams to load.)
The Engagement Box Set
Here are some images of the Engagement Box Set that Luis created when he proposed to Mark. A stunning, one-of-a-kind creative gift, Luis handmade the box for Mark's 44th birthday. Inside the box set was a scrapbook of images from many of our fun times together...and the photographs lovingly spelled out "Will you marry me?" 😍 Scroll through the gallery to see all of the images of this touching proposal gift, along with the engagement rings (made of gold, silver, tree bark, and responsibly sourced deer antler) that we wore up to our wedding day. (Our engagement rings were then replaced with proper wedding bands — made of platinum, gold, and diamonds — that we placed on each other's fingers during the ceremony).
Behind the Scenes
Here's a gallery of some 'behind the scenes' moments from our wedding planning. You can see photos from when we mailed the Save the Date postcards, sent the invitations, first explored the Venue, found our vintage fabrics for our bespoke suits that were made in Paris, and had our fittings with our tailor!
Pre-Event: Entourage Gatherings
We enjoyed special moments when our families, wedding party, and friends came together for various celebratory lunches and dinners.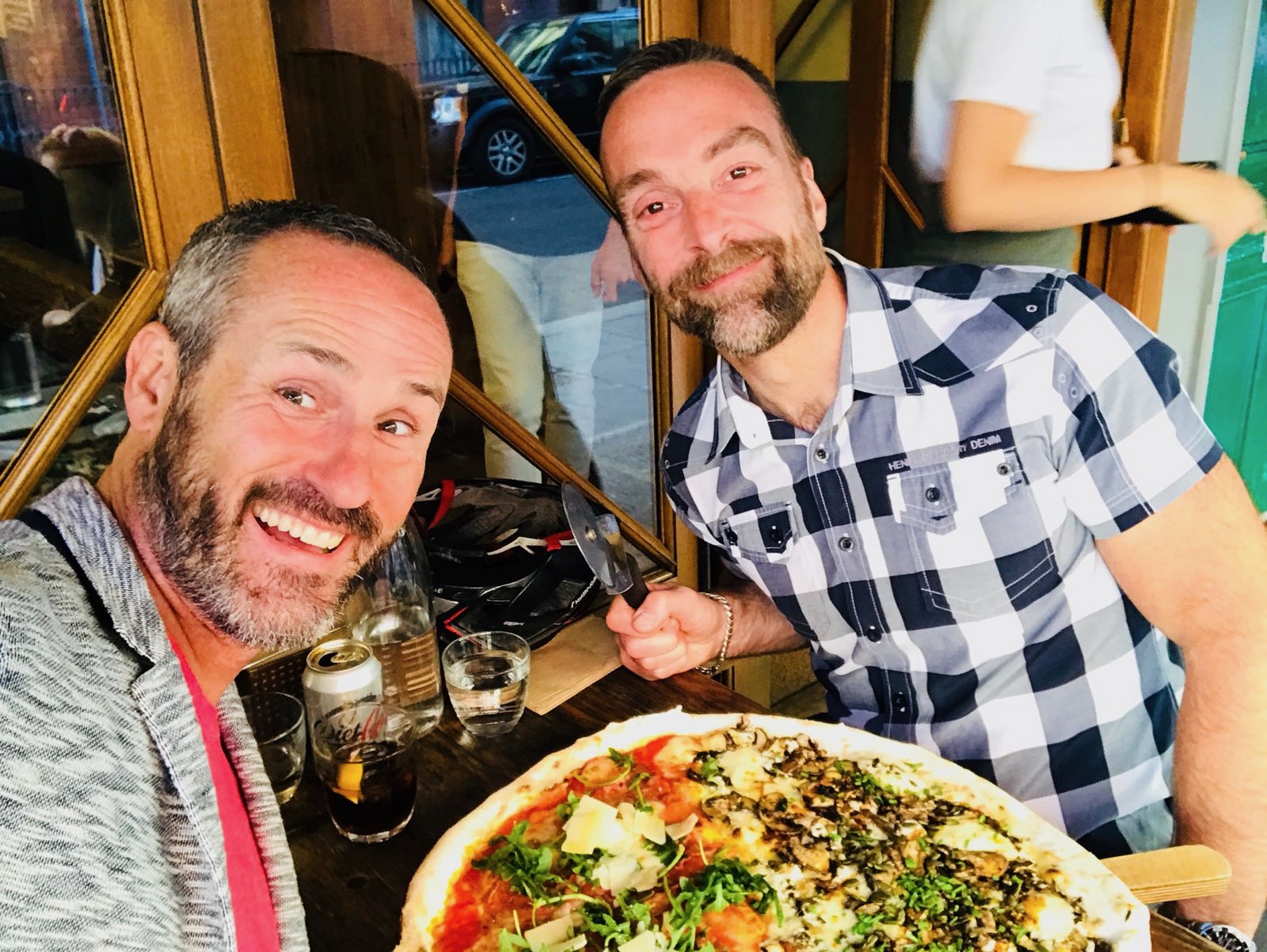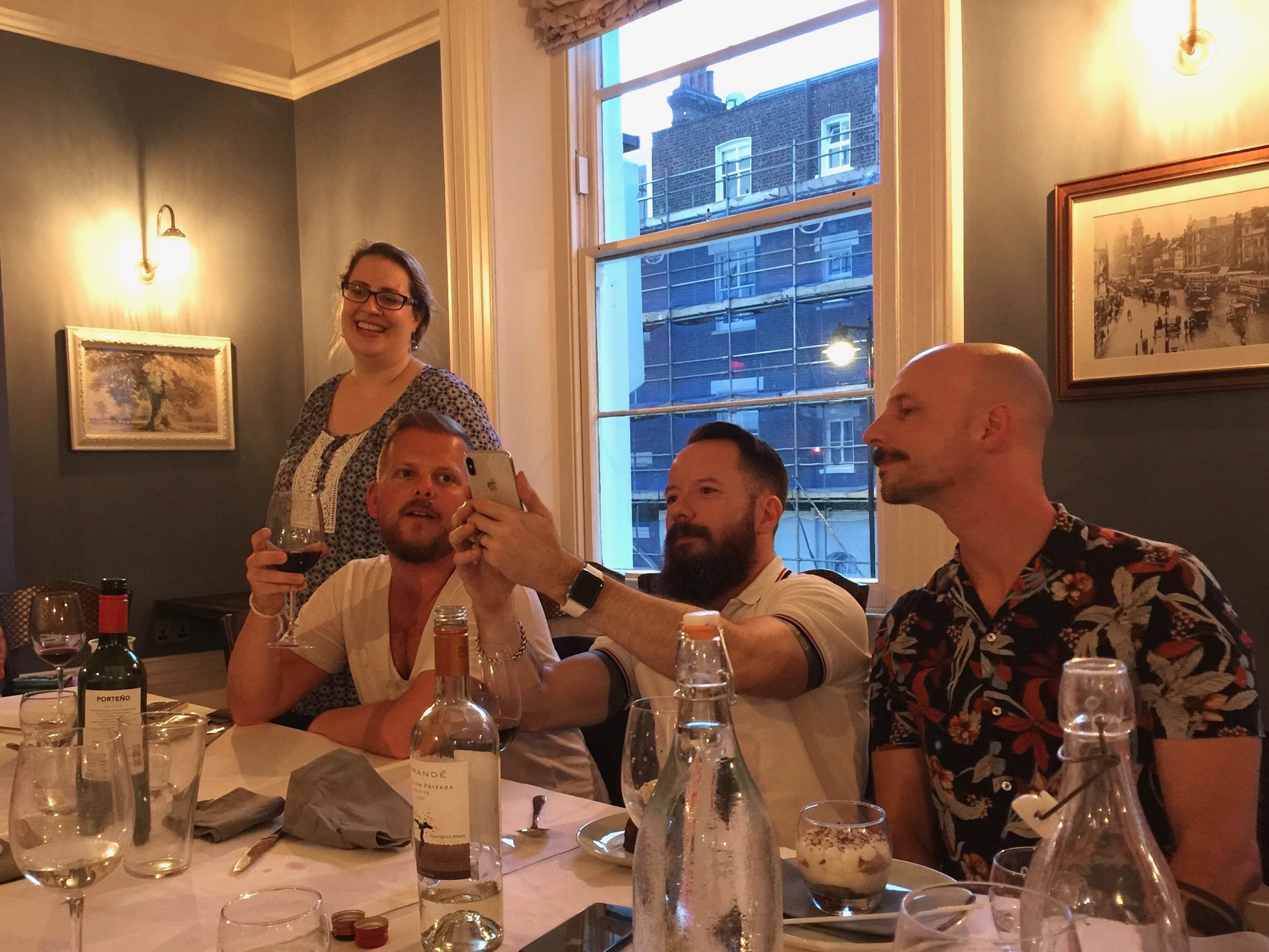 Pre-Event: Picnic in the Park
An incredible day was spent in the park the day before the wedding. London cooperated by offering up some amazing summer sunshine!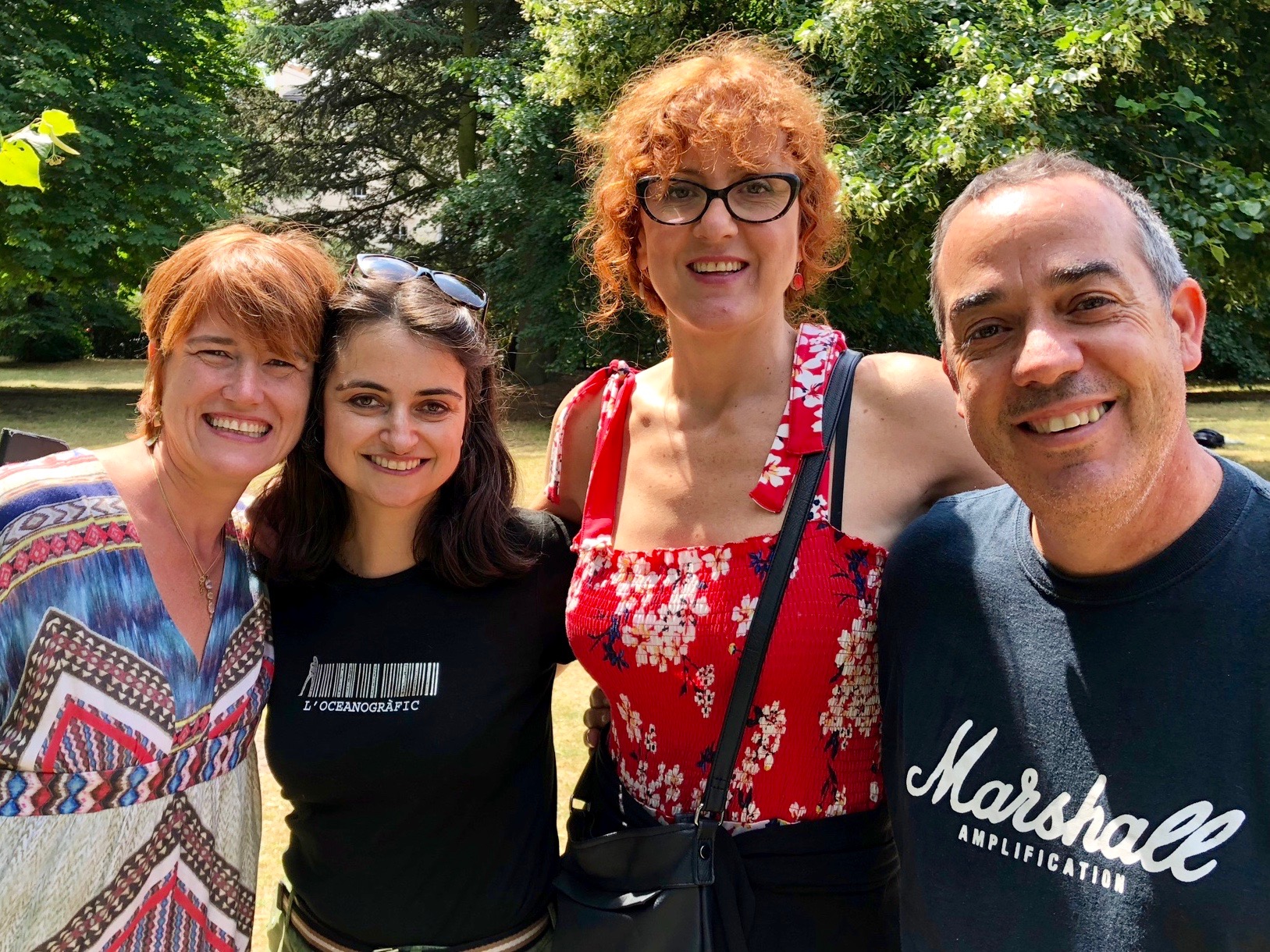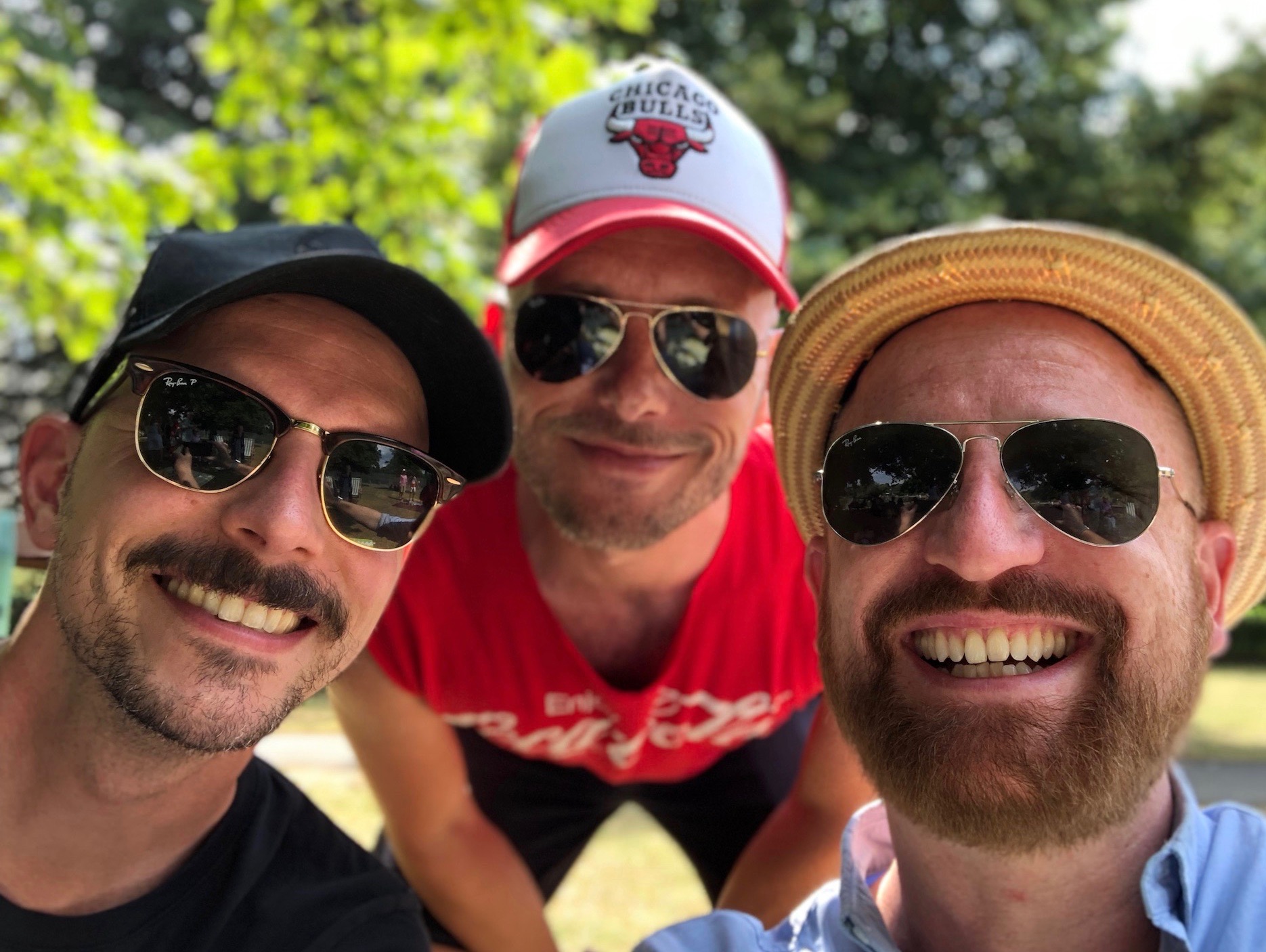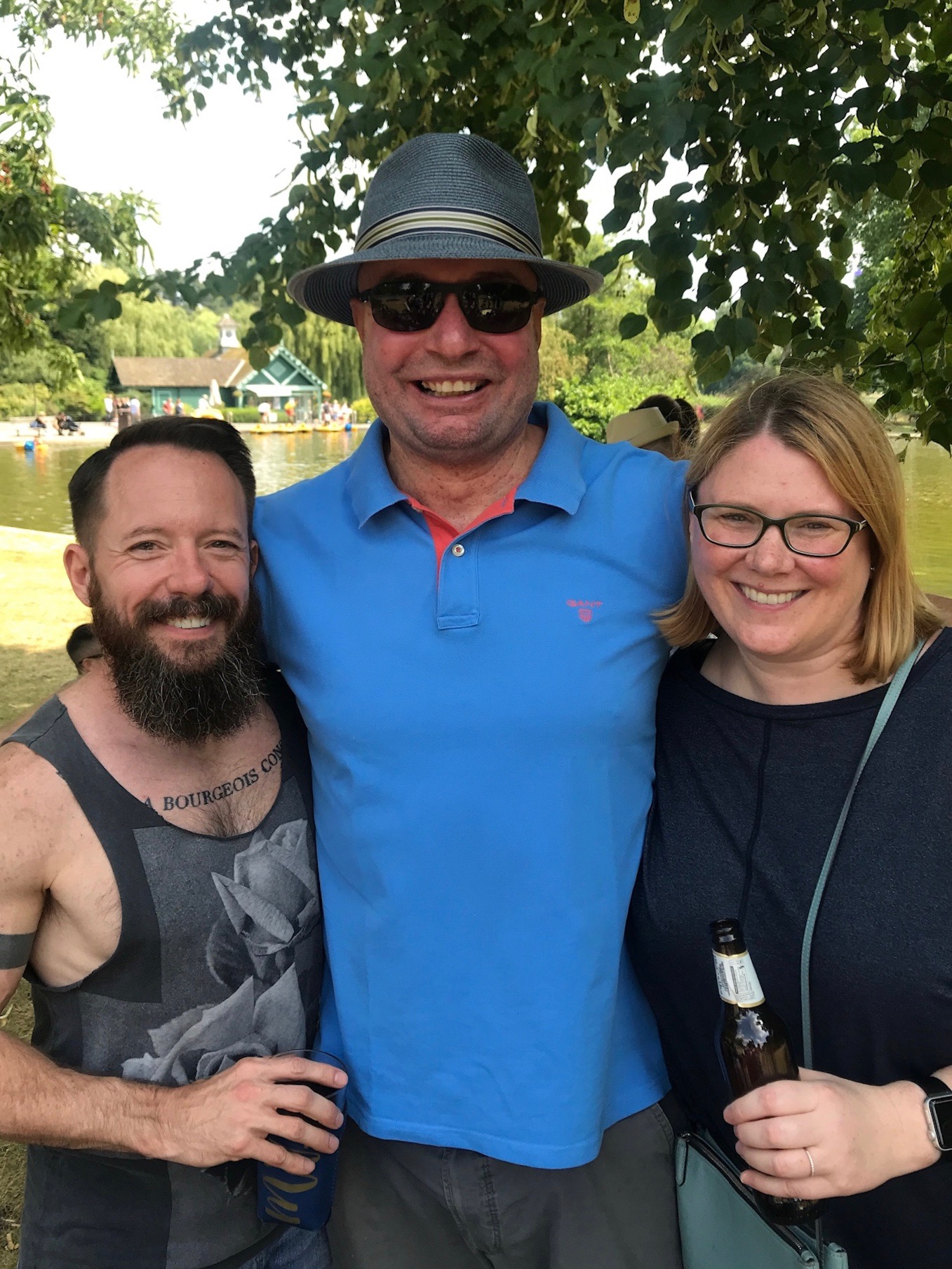 Pre-Event: The Boys Get Barbered
We had some quality "man time" with our Dads at our favourite barber shop, Murdock London!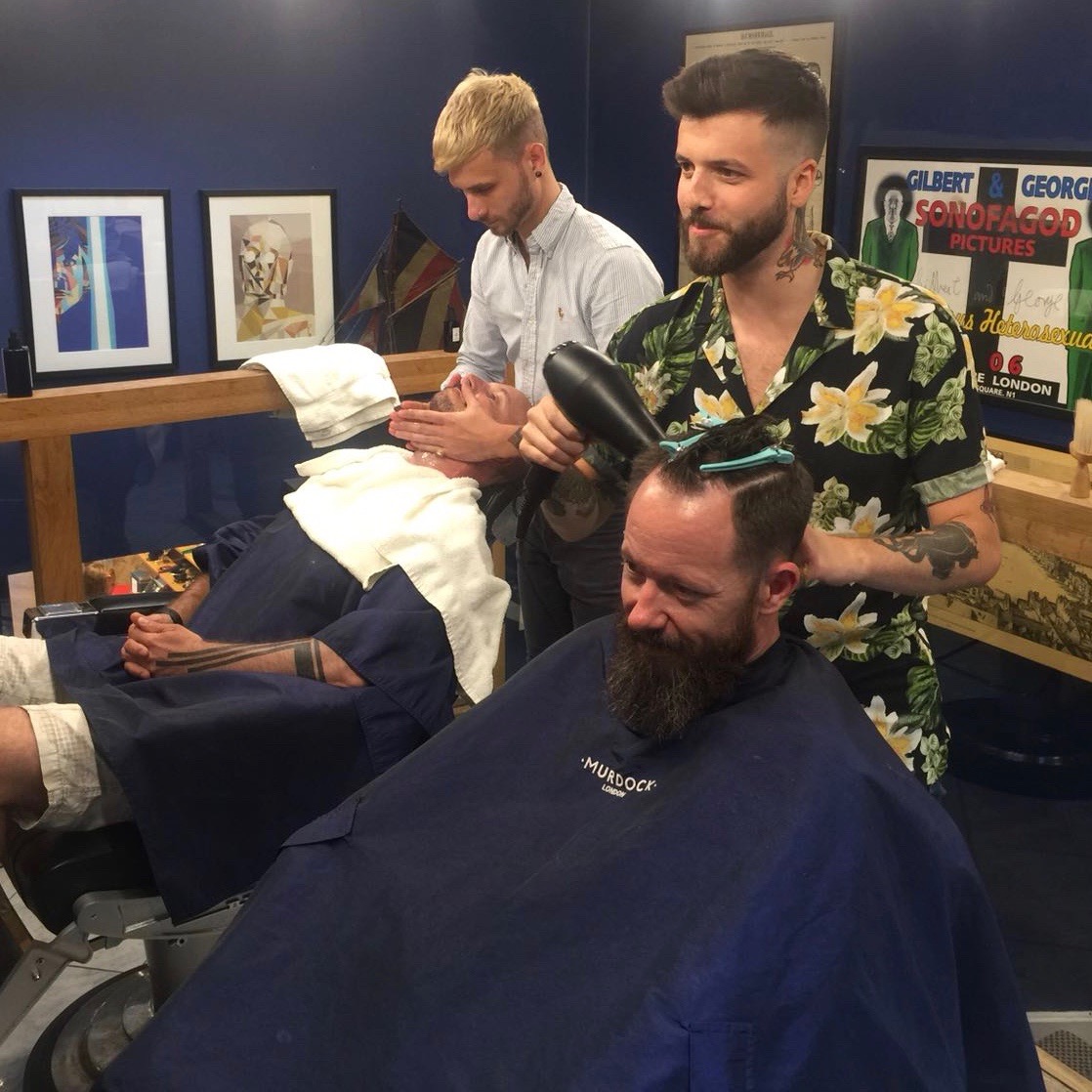 Pre-Event: London Pub Time
After we got our haircuts and beard and mustache trimmed, we were off to the pub to celebrate with more family and friends. A great way to spend the summer afternoon. 🍺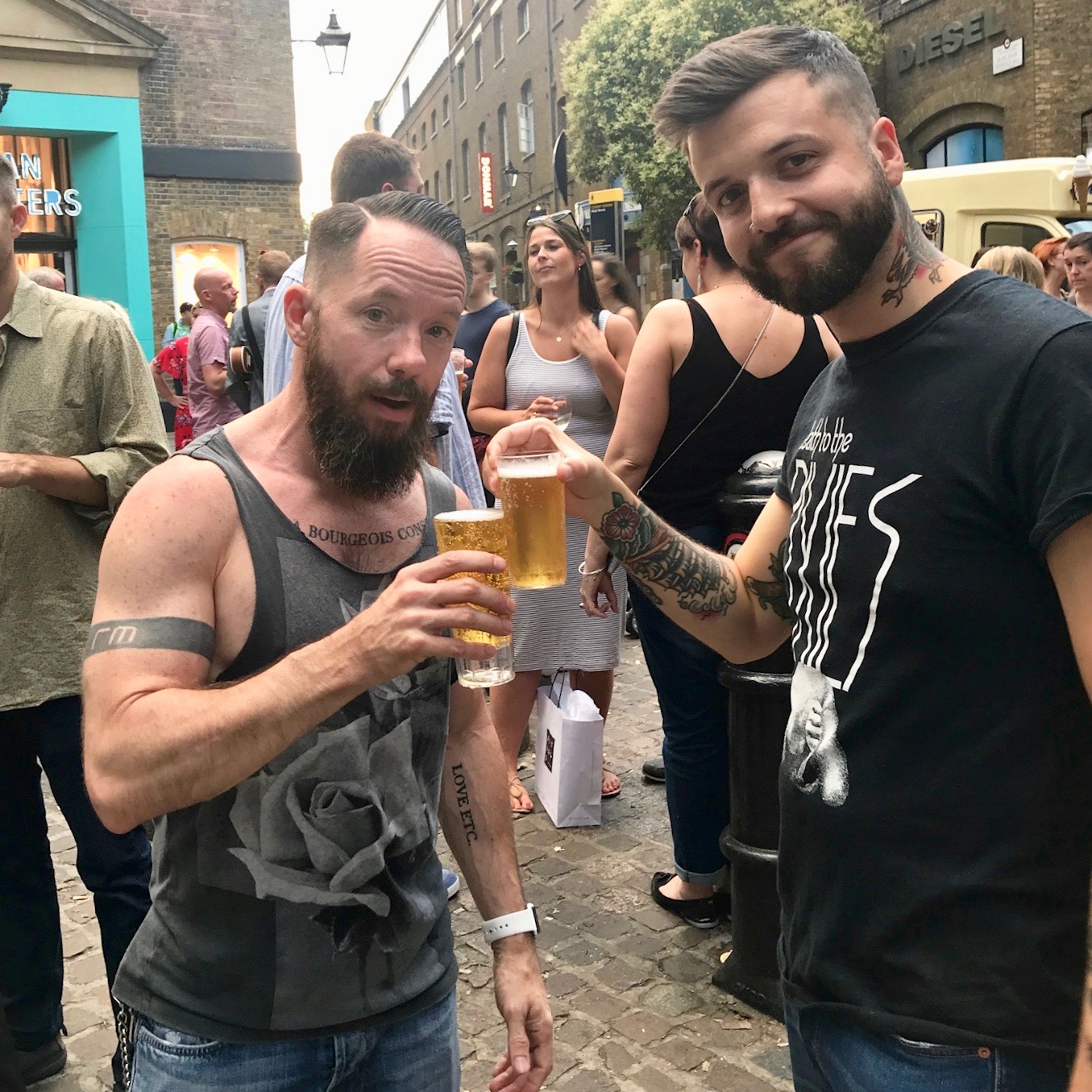 Post-Event: The Days After
After the remarkable wedding day, we had a relaxing afternoon socialising with friends and family. It was a wonderful way to conclude the event and maximise our time with our friends who had come from afar!